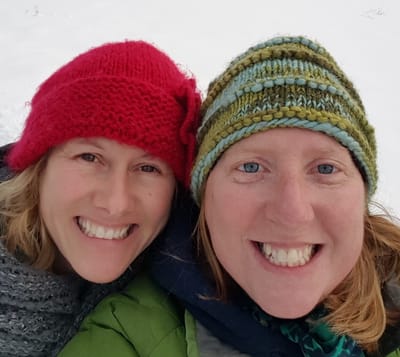 The Maine Center for Vital Living is a joint venture between Heidi L. Audet of The Healing Tide, and Kimberly Allen of The Yoga Lounge, and both teachers at Chill Yoga in Lewiston. The Maine Center for Vital Living offers workshops, retreats, and trainings with a central focus on living optimally through yoga and ayurvedic practices.

Heidi has been practicing primarily Ashtanga and Vinyasa yoga for over 18 years, having first been "dragged to the mat" by her friend, Tammy Begin-Leblanc. She continues to practice Ashtanga with the folks at Yoga East in Kittery, Maine and with friend and Chill Yoga partner, Nerys Bayley. Heidi is a certified, experienced 500 hour yoga teacher, trained in DanceYOGA®, Color Me Yoga® For Children, Levels I & II, and Yoga Trance Dance and Advanced Vinyasa Yoga (Shiva Rea); she is a "Color Me Yoga® for Children" Foundations Master Trainer, a Reiki II practitioner, and a certified PiYo® LIVE Instructor.
As a lifelong nutritional enthusiast and wellness promoter, Heidi enjoys educating people about health and nutrition. She is a board certified Ayurvedic Health Counselor registered with NAMA (National Ayurvedic Medical Association). Heidi received her training at the Himalayan Institute in Honesdale, Pennsylvania, and is presently enrolled in the Whole Health Education and Wellness Counseling Program at the National Institute of Whole Health in Wellesley, Massachusetts. Heidi is an adjunct faculty member for the Himalayan Institute, where she has offered private Ayurveda consultations and co-facilitates Ayurveda workshops in Pennsylvania and abroad.

Yoga teachers who have influenced her teaching style are David Swenson and Shelley Washington, Doug Swenson, Rod Stryker, Shiva Rea, Kimberly Dahlmann, Nikki Doane, Eddie Modestini, Kathryn Templeton, Shari Friedrichsen, Sandy Anderson, and Color Me Yoga ® for Children founder, Marsha Therese Danzig.

"I have a deep and profound love of Ayurveda, Ashtanga and Vinyasa Yoga. The transformative power of yoga and Ayurveda has changed my life in ways I never expected, and for that I am grateful. My practice infuses me with such peace, love and clarity, that I am compelled to share my passion with others.

Kimberly has been a student of yoga for over 20 years. She began teaching 17 years ago in a medical setting offering yoga practices in meditation, pranayama and gentle therapeutics after receiving her teacher training in Yoga Therapy from Joseph LePage. Since that time she has trained and taught Vinyasa, Kundalini and Yin practices. Currently, Kimberly's teaching focus is on yin yoga and meditation and continues her studies of yoga through the Himalayan Institute.